Multnomah County's summer reading art contest is ending soon. Entries are due March 18th. If you want an entry form, go to the library webpage.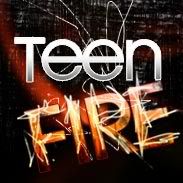 There is also another art contest going on at
TeenFire
. In Ty Drago's upcoming tween thriller THE UNDERTAKERS: RISE OF THE CORPSES, twelve-year-old Will Ritter battles an invasion of animated Corpses that only he and his friends can see. Corpses hide in plain sight and can be disguised as anyone: teachers, doctors, policemen ... anyone at all.
Sourcebooks Jabberwocky and Ty Drago are announcing a drawing contest for anyone aged 8 to 17. The rules are simple: draw in black and white OR color, a rotting cadaver pretending to be a normal person. No rags on these dead guys. Suits. Uniforms. Swim trunks. Hoodies. Let your imagination soar! The grosser and scarier, the better!
The winner will receive a signed Advanced Reading Copy of THE UNDERTAKERS: RISE OF THE CORPSES. He or she will also have her winning drawing displayed on the front page of the UNDERTAKERS website (www.jointheundertakers.com).
Contest runs from March 1 through March 31, 2011.